The SYBASoil Plant Identifyer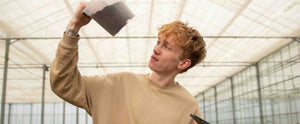 AI Technologies
SYBASoil Plant Identifyer
Find the perfect soil for your plants with the SYBASoil Plant Identifyer
Take/Upload image
How it works
Take a picture of your plant
Try to get a picture in clear light where the leaves are fully visible. You can either upload an image from your laptop/pc or take one directly from your phone.
Our AI Technologies will find the best mix
Due to pattern recognition software we are able to detect the plant with up to 95% accuracy. Based on the plant name we recommend the best mix
Healthy plants!
Give your plants the soil they deserve and benefit from increased root growth, perfect soil structure, the right amount of organic nutrients & a peat-free mix.
This section doesn't currently include any content. Add content to this section using the sidebar.